After one year of work, the Laboratory of Molecular Biology at Daloa Regional Hospital Center in Côte d'Ivoire was handed over by the project OPP-ERA to the Regional Director of Health of Upper Sassandra, Dr. KARAMOKO, in the presence of the PNLS Coordinating Director, Professor EHUI.
The creation of this laboratory will allow patients in the Upper Sassandra region to have access to the viral load testing and its results in a much shorter time. This is a very important step forward in the follow-up and care of patients living with HIV in this region.
The laboratory's work was funded by ANRS and the laboratory was equipped thanks to Unitaid's funding as part of the OPP-ERA project. The technical staff were trained at CeDReS in Abidjan, one of the other two laboratories in Côte d'Ivoire supported by the OPP-ERA project, as well as by the supplier during the equipement installation. The activities will be able to begin with the technical support of Sammuel Assande from CePReF, a technician trained to carry out viral load tests on an open platform.
Since 2014, The OPP-ERA project has equipped two other molecular biology laboratories in Côte d'Ivoire: CeDReS and CePReF in Abidjan, in addition to the support provided to Daloa Hospital Centre. From 2014 to the end of 2018, the OPP-ERA project carried out more than 71,000 viral load tests.
Supported and funded by Unitaid, the OPP-ERA project is being implemented by a consortium led by Solthis, with ANRS, Expertise France and Sidaction to improve access to viral load and patient follow-up. Expertise France, in collaboration with the National AIDS Control Programme of Côte d'Ivoire and many national, scientific and associative partners, has been implementing this project in the country since 2013.
To read more in french : Health in Daloa, a new molecular biology laboratory inaugurated at the Regional Hospital Center
Warning
: Undefined variable $next_post in
/home/clients/67a91f879950747eb3bcc516e3401e0d/wpprod-oppera/wp-content/themes/divi-child-lld/functions.php
on line
152
Warning
: Attempt to read property "ID" on null in
/home/clients/67a91f879950747eb3bcc516e3401e0d/wpprod-oppera/wp-content/themes/divi-child-lld/functions.php
on line
152
Warning
: Undefined variable $next_post in
/home/clients/67a91f879950747eb3bcc516e3401e0d/wpprod-oppera/wp-content/themes/divi-child-lld/functions.php
on line
153
Warning
: Attempt to read property "ID" on null in
/home/clients/67a91f879950747eb3bcc516e3401e0d/wpprod-oppera/wp-content/themes/divi-child-lld/functions.php
on line
153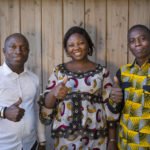 « Previous Post
They have chosen molecular biology to fight HIV in their countries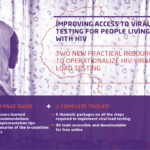 Next Post »
2 new practical resources to improve access to viral load testing for people living with HIV