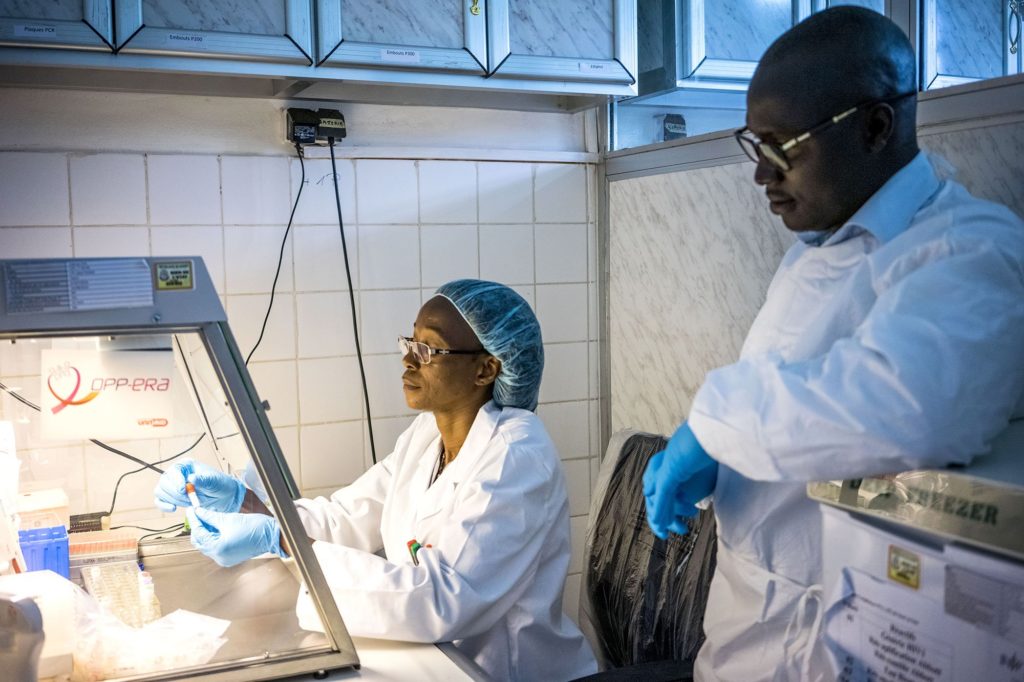 6 years after its launch in Burundi, Cameroon, Côte d'Ivoire and Guinea, the OPP-ERA project has significantly improved access to viral load testing through open and polyvalent bio-molecular platforms: 11 laboratories have been rehabilitated, equipped and are functional for viral load testing. More than 230,000 viral load tests have been achieved and more than 300 health professionals have been trained.
Measuring viral load is the only way to verify the success of HIV treatment. Difficulties in access to viral load undermine global efforts to treat people living with HIV. In 2014, UNAIDS set a target of "90x90X90" so that by 2020, 90% of all people living with HIV shall know their HIV status, 90% of people diagnosed with HIV shall be under treatment and 90% of people treated shall have an undetectable viral load, an indicator that effective treatment is being maintained.
Beyond the technical solution, the OPP-ERA project has worked from the beginning with national partners to put in place a transition plan that will ensure continuity of acitivities at the end of the project. Today, the National HIV Control Programmes supported by various structures of the Ministries of Health will continue viral load testinf activities in each country of intervention.
Warning
: Undefined variable $next_post in
/home/clients/67a91f879950747eb3bcc516e3401e0d/wpprod-oppera/wp-content/themes/divi-child-lld/functions.php
on line
152
Warning
: Attempt to read property "ID" on null in
/home/clients/67a91f879950747eb3bcc516e3401e0d/wpprod-oppera/wp-content/themes/divi-child-lld/functions.php
on line
152
Warning
: Undefined variable $next_post in
/home/clients/67a91f879950747eb3bcc516e3401e0d/wpprod-oppera/wp-content/themes/divi-child-lld/functions.php
on line
153
Warning
: Attempt to read property "ID" on null in
/home/clients/67a91f879950747eb3bcc516e3401e0d/wpprod-oppera/wp-content/themes/divi-child-lld/functions.php
on line
153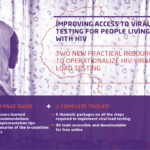 « Previous Post
2 new practical resources to improve access to viral load testing for people living with HIV