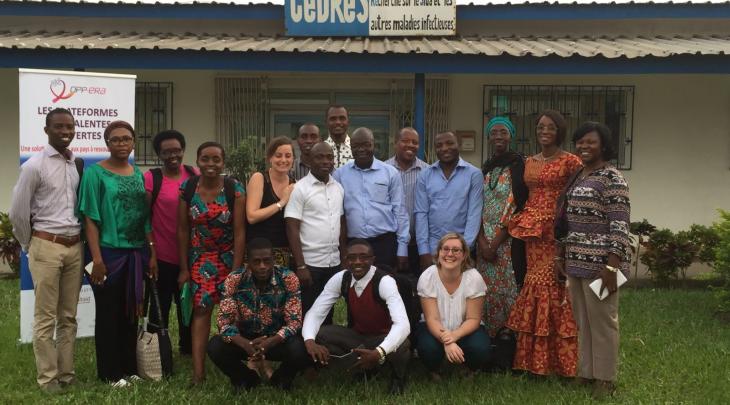 From 4 to 14 December 2017, the OPP-ERA Project Coordination Team organized the annual capacity building workshop for the OPP-ERA Technical Teams, Phase 2, which took place in Abidjan with the support of the OPP-ERA Team in Côte d'Ivoire and CEDRES & CEPREF laboratories. Moderated by three trainers: Dr. Emilande GUICHET (Laboratory Advisor, virologist of the OPP-ERA project, Solthis), Dr. Fatoumata KONE (Biologist pharmacist at CEDRES and technical referent of the OPP-ERA project in Côte d'Ivoire) and Elise GARDIENNET (Study Technician, Virology laboratory in Necker, Paris), the workshop took place in two phases.
Participation in the International Conference on AIDS and STDs in Africa (ICASA): in order to strengthen their scientific knowledge in the field of HIV/AIDS and molecular biology, technicians, engineers and biologists who work in the OPP-ERA project laboratories in Burundi, Cameroon, Côte d'Ivoire and Guinea participated in the conference from 4 to 9 December 2017.
In-room training and in the CEDRES and CEPREF laboratories: from 11 to 14 December 2017, the teams continued the workshop with training on: the harmonisation of standard operating procedures for using viral load testing on Open Polyvalent Platforms (OPPs), the analysis and validation of an HIV viral load plate, the management of HIV viral load testing results, the implementation of external quality control (in the molecular biology laboratory) and the quality assurance and biosafety system.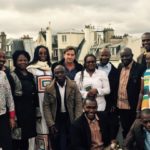 « Previous Post
The OPP-ERA project : A week with technical referents of the project in countries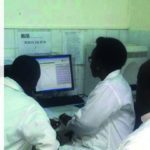 Next Post »
Côte d'Ivoire – Burundi: Expertise exchange on HIV Viral Load Testing